GeminiGuide.com - Interactive Manual of NASA's Capsule and Spacecraft of the Gemini Missions.


Hyperlinked Images Below Finds any piece of information on any light , Button, or switch IN ONE CLICK!
Find Capsule information using our Index, Search Engine, and Hyperlinked Picture Index.


Designed For and Used By The Adler Planetarium in Chicago


Overhead Panel

( )

Final Version of Overhead Panel at the Free Secure Site Instrument Panels and Controls

Click on image below to find out how the Spacecraft.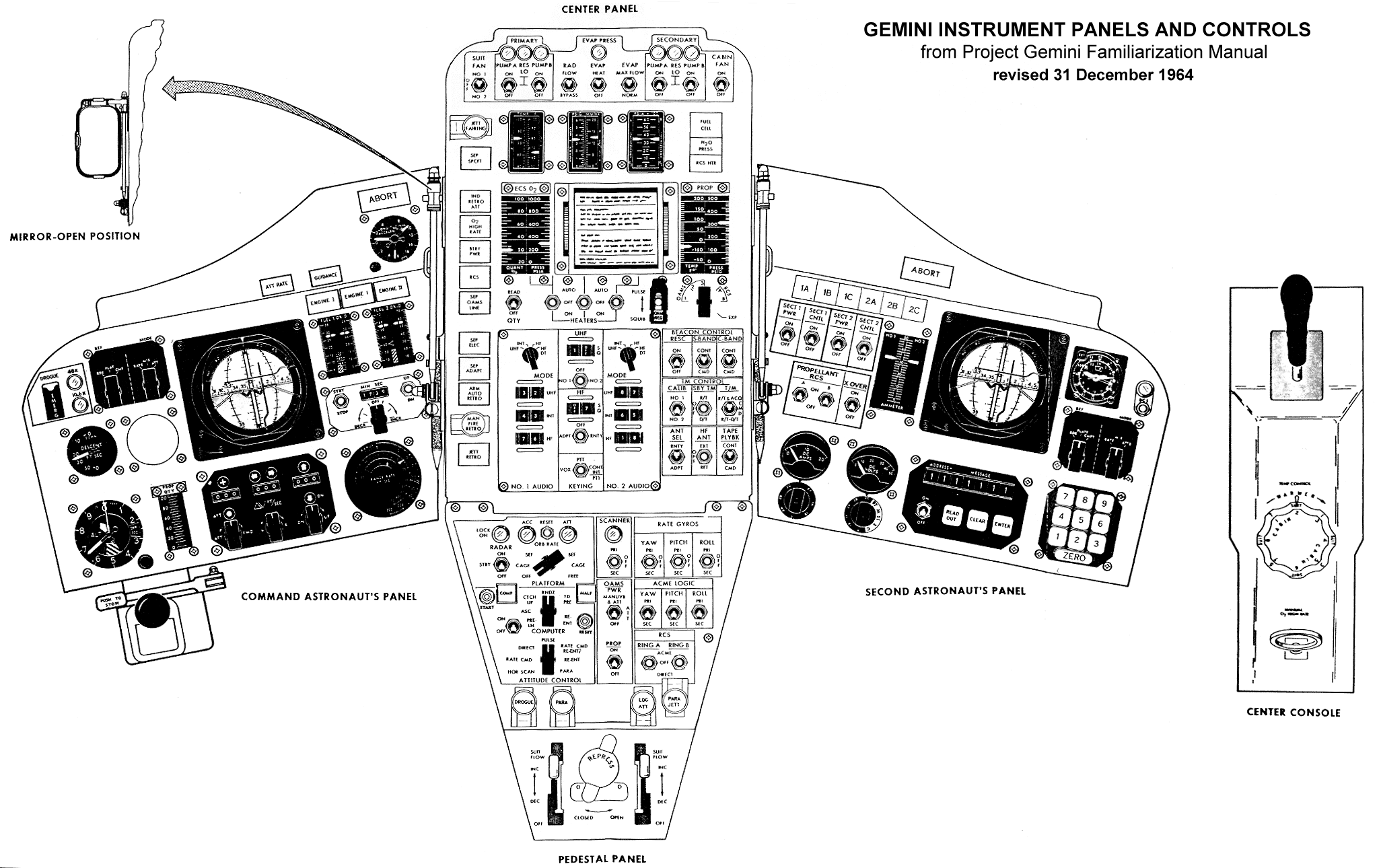 To use This Site, Click on the topic on the Left column, or click on the image above.
Gemini 3 through 7 Capsule
Still can't find what you need? Try our Custom Search Engine
Instrument Panel for Spacecraft 8 Through 12


















To use This Site, Click on the topic on the Left column, or click on the image above.
Gemini 8 through 12 Capsule

Left Switch/Circuit Breaker Panel



Right Switch/Circuit Breaker Panel



Spacecraft Interior Left Side






Spacecraft Exterior

<![if !vml]> <![endif]>


Instrument Panel For Spacecraft 8 Through 12
Spacecraft Exterior
Left Switch/Circuit Breaker Panel
Right Switch/Circuit Breaker Panel